"[Executive Officers] must be an undergraduate student elected by a majority of the voting student body and meet the qualifications set forth in the Student Government Statutes."
— Wake Forest Student Government Constitution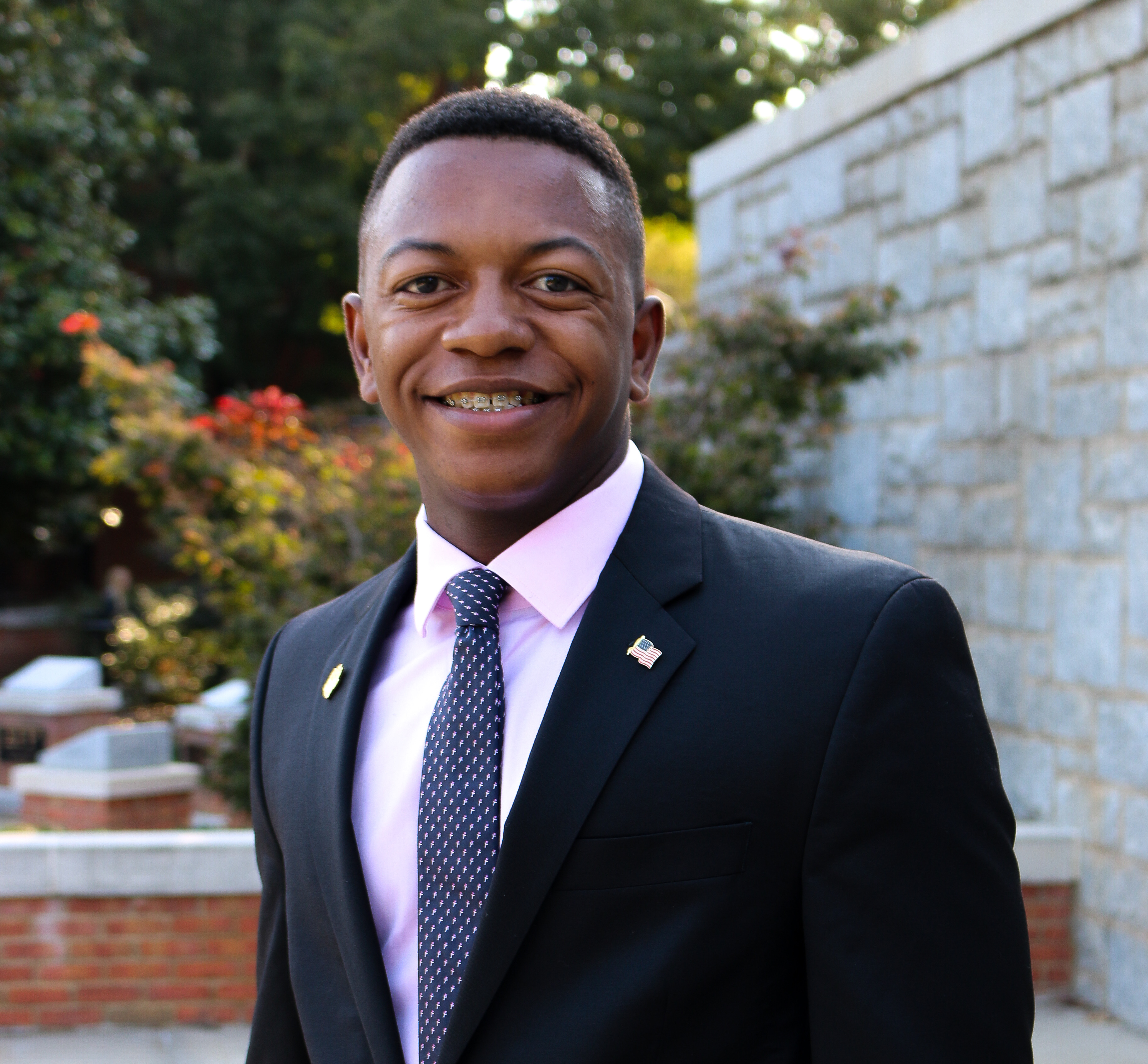 President
Miles Middleton
Office Hours: Tuesday and Thursday 11-12:15 pm
Contact: middmh17@nullwfu.edu
Meet Miles! He is a senior from Amityville, NY, double majoring in Political Science and History. He got involved with Student Government to help the community and express to administration the real problems and concerns of all the students on campus. He believes that we need to extend our reach to pressing issues in the community, even if it might involve uncomfortable conversations or speaking with people who hold different opinions than himself. His projects this year include the university response to COVID-19, collaborations with other local colleges and universities, promoting an inclusive community especially with the upcoming 2020 election, creating relationships with organizations to increase diversity, and increasing transparency and student input in Student Government. Outside of Student Government, Miles is a part of the Army ROTC program, a Bias Reporting Committee Member, a PREPARE and Safe Office Facilitator, a Title IX Liaison, and a member of the Alpha Phi Alpha Fraternity. While on campus, he likes to workout, talk to his professors, read, and spend time with friends.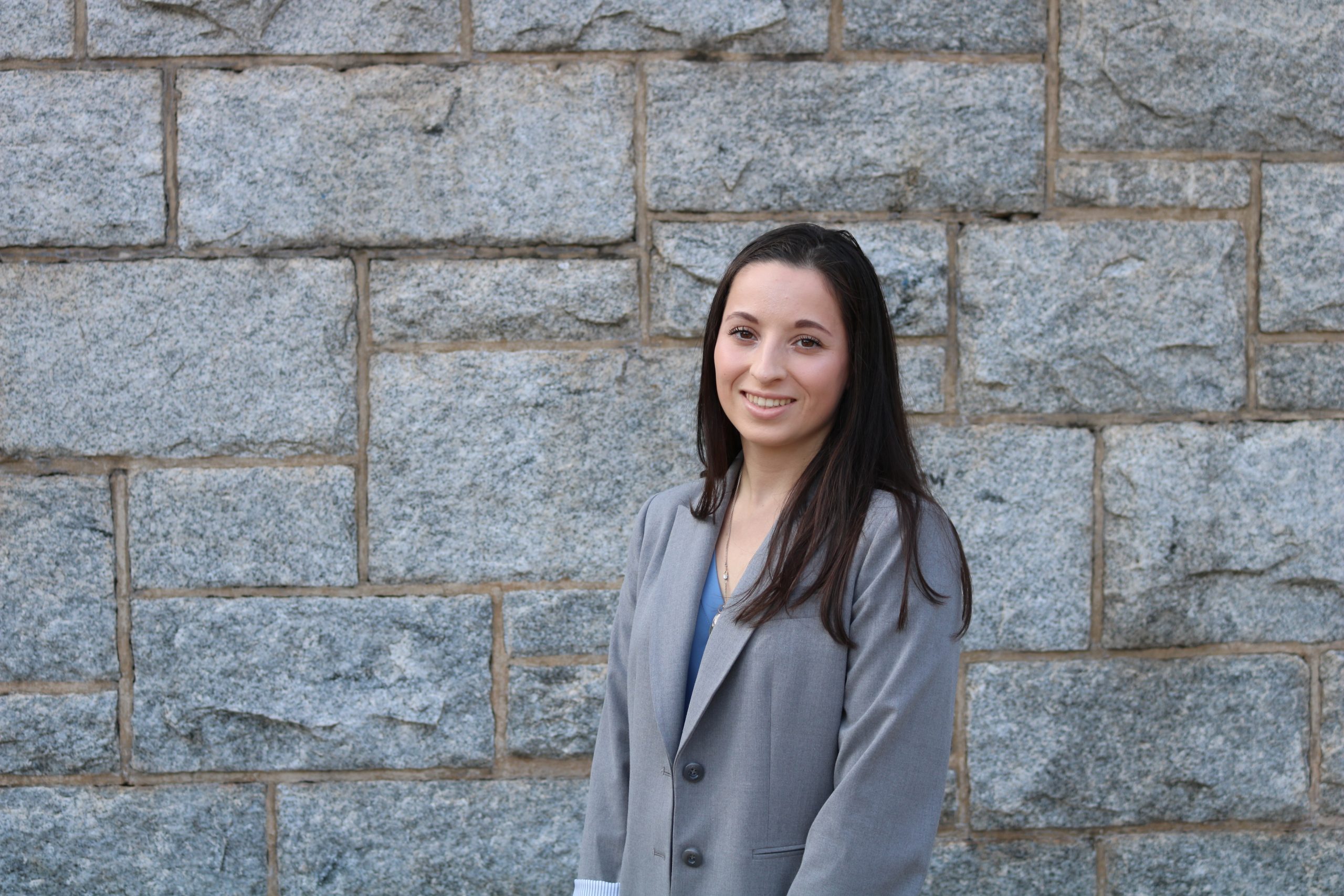 Speaker of the House
Ally Swartzberg
Office Hours: 11-12:30 pm Tuesday and Thursday or by appointment
Contact: swaral18@nullwfu.edu
Meet Ally! She is a junior from Franklin Lakes, NJ, and is double majoring in Political Science and Anthropology. She has always had a loud voice when speaking against injustices and believes that this voice is best used amplifying the voices of students on Wake's campus. She has used her skills first as a senator, then as a Co-Chair for Diversity and Inclusion, and now, she uses them as Speaker of the House. Ally would like to increase Student Government's reach on campus and in the community through collaborating with other student organizations and working on civic engagement projects. She also seeks to empower senators within Student Government to pursue their own passions and goals for the university. Her personal goal remains helping to make Wake a home for all students by increasing inclusion across campus spaces and activities. Outside of Student Government, Ally is a part of the Catholic Community, a member of Delta Zeta sorority, a student coordinator of SPARC, student representative to a number of administrative committees such as President Hatch's Commission, and a member of the Panhellenic Council Task Force on Diversity and Inclusion. Other interests include watching the Yankees, going to Wake Forest soccer games, spending time with friends, and of course, rolling the quad.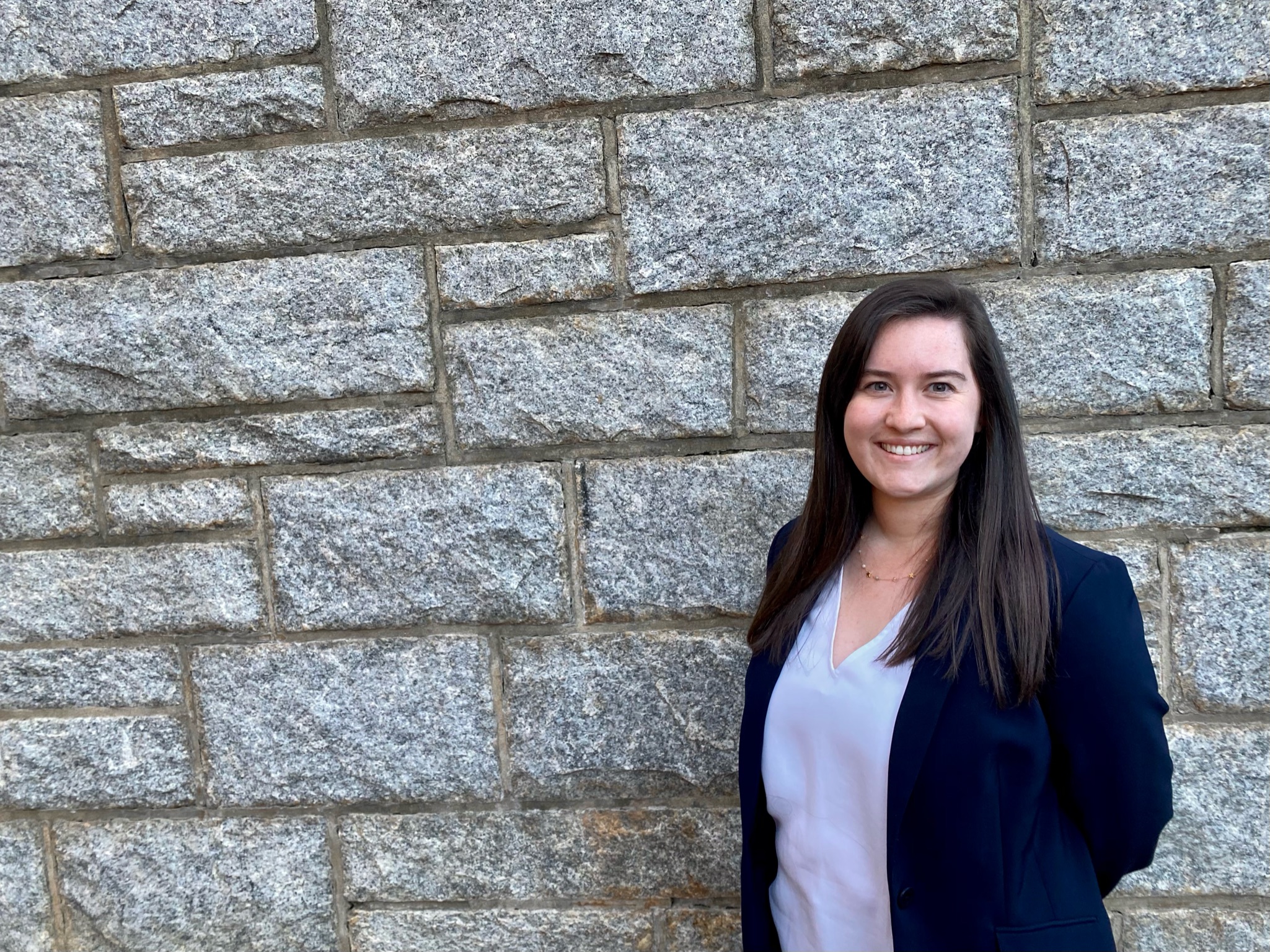 Treasurer
Victoria Parker
Office Hours: By appointment
Contact: parkva17@nullwfu.edu
Meet Victoria! She is a local senior from Winston-Salem majoring in Sociology and minoring in mathematics, psychology, and health and human services. During her sophomore year, she got involved in SBAC (Student Budget Advisory Committee) in order to help promote student organizations on campus and help all organizations get the funding they deserve. She served as Vice-Chair of SBAC junior year, which led to running for Student Government Treasurer this year. Her main objectives for the year are creating a more streamlined budget process for chartered student organizations and working with treasurers and presidents of all organizations to create more resources to successfully conduct fundraisers. Apart from being the Student Government Treasurer, Victoria is a large member of the Greek community serving as the Panhellenic President and the Director of Academic Affairs in her sorority, Alpha Delta Pi. She is also involved in the Catholic Community, serving as the organization's President. One thing she loves about campus is being able to spend time with the amazing people she has met while being at Wake.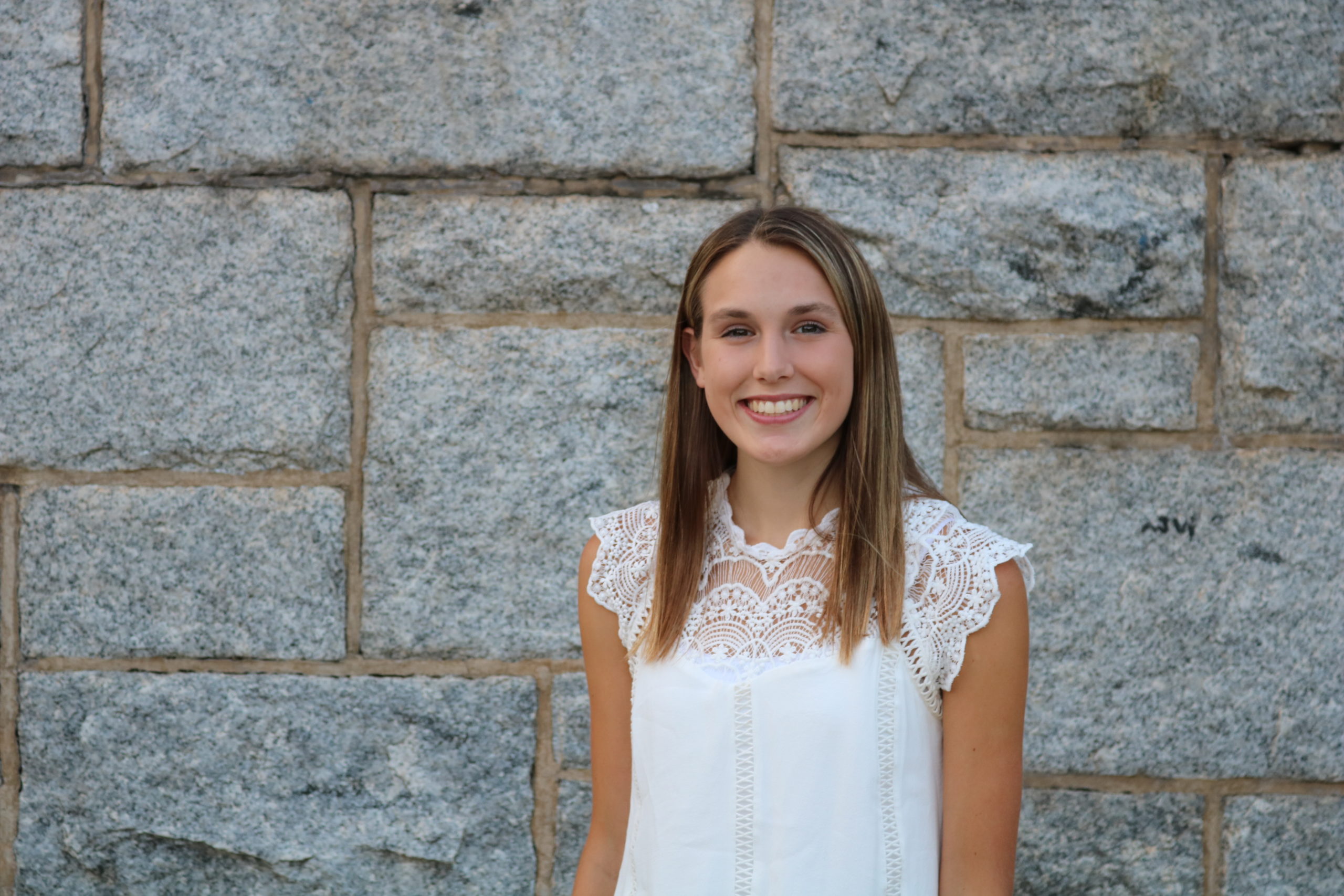 Secretary
Caroline Walker
Office Hours: 10-12 pm Tuesday and Thursday or by appointment
Contact: walkct18@nullwfu.edu
Meet Caroline! She is a junior from Hickory, NC, and is an English and Spanish double major. She became involved in Student Government to effect positive change on campus and has previously served both as a senator and as a Co-Chair of the Academic Committee. Her three main goals for this year are transparency, sustainability, and inclusion. In relation to transparency, she hopes to encourage communication between Student Government and the rest of the university and advocate for student interests. She also would like to work closely with university sustainability efforts and increase environmental education. Finally, she would like to represent a diverse array of the student body and increase university integration. Besides being Secretary, Caroline serves as the News Editor of the Old Gold & Black, and is a Content Development Assistant and Compost Crew Shift Leader for the Office of Sustainability. She also is involved with RUF, Kappa Alpha Theta sorority, Running Club, Project Pumpkin, and Wake 'N Shake. In her free time, she enjoys running on the beautiful Reynolda Trails.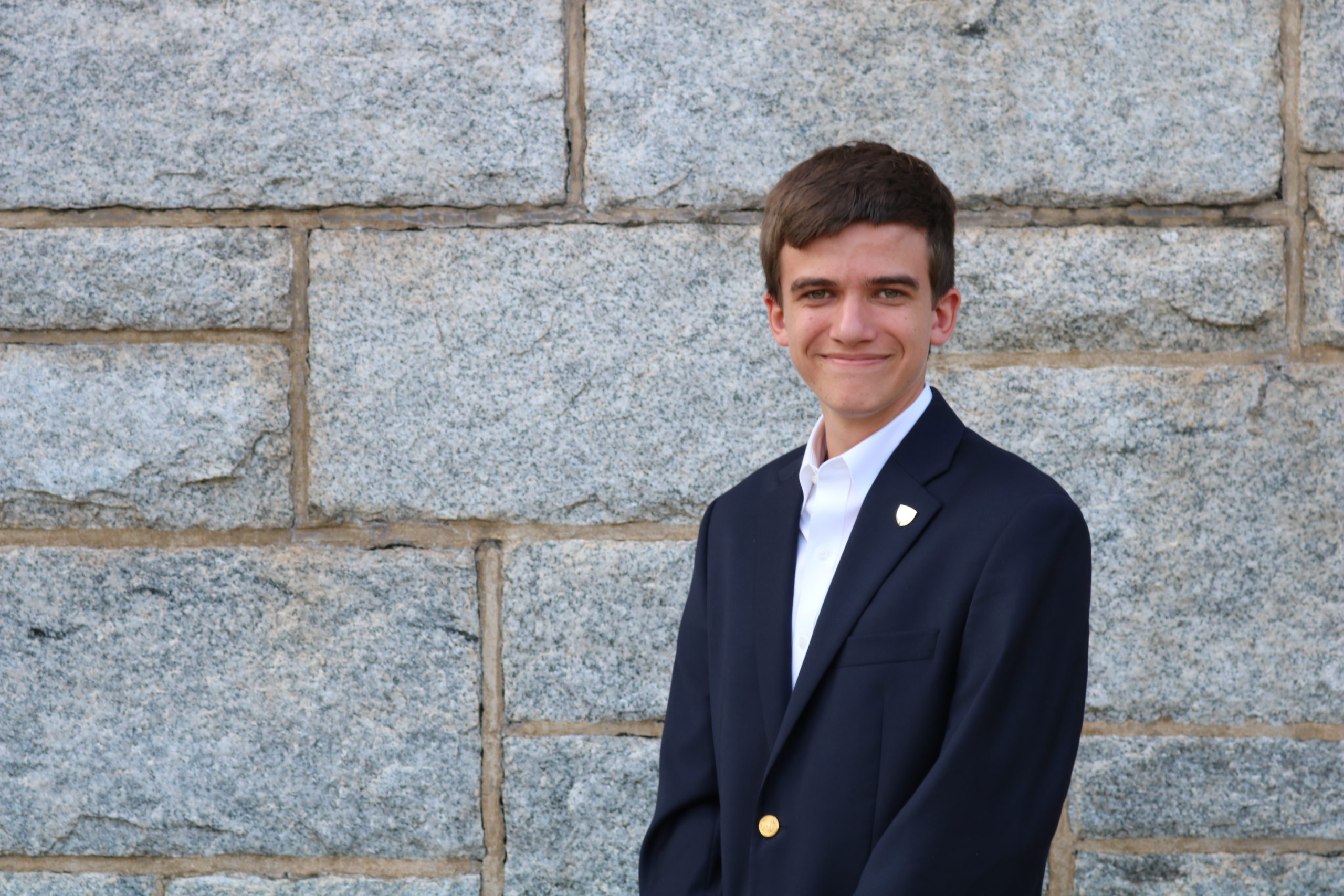 Chief of Staff
Drew Skilton
Office Hours:  3-5 pm Monday and Wednesday, 1-3 pm Tuesday and Thursday, or by appointment
Contact: skila19@nullwfu.edu
Meet Drew! He is a sophomore from Bethesda, MD, double majoring in communications and political science. He became involved in Student Government to grow transparency between students and the administration as well as trying to make Wake a home for every student. This year, Drew will be working on 2020 election turnout, planning the President's Leadership Conference, reforming relationships between senators and student government executives, and also helping with other various student government projects. Outside of Student Government, Drew is a part of Deacs Decide and is a Resident Advisor. He also enjoys getting breakfast at Penny Path, rolling the quad, and supporting the Deacs in sporting events.