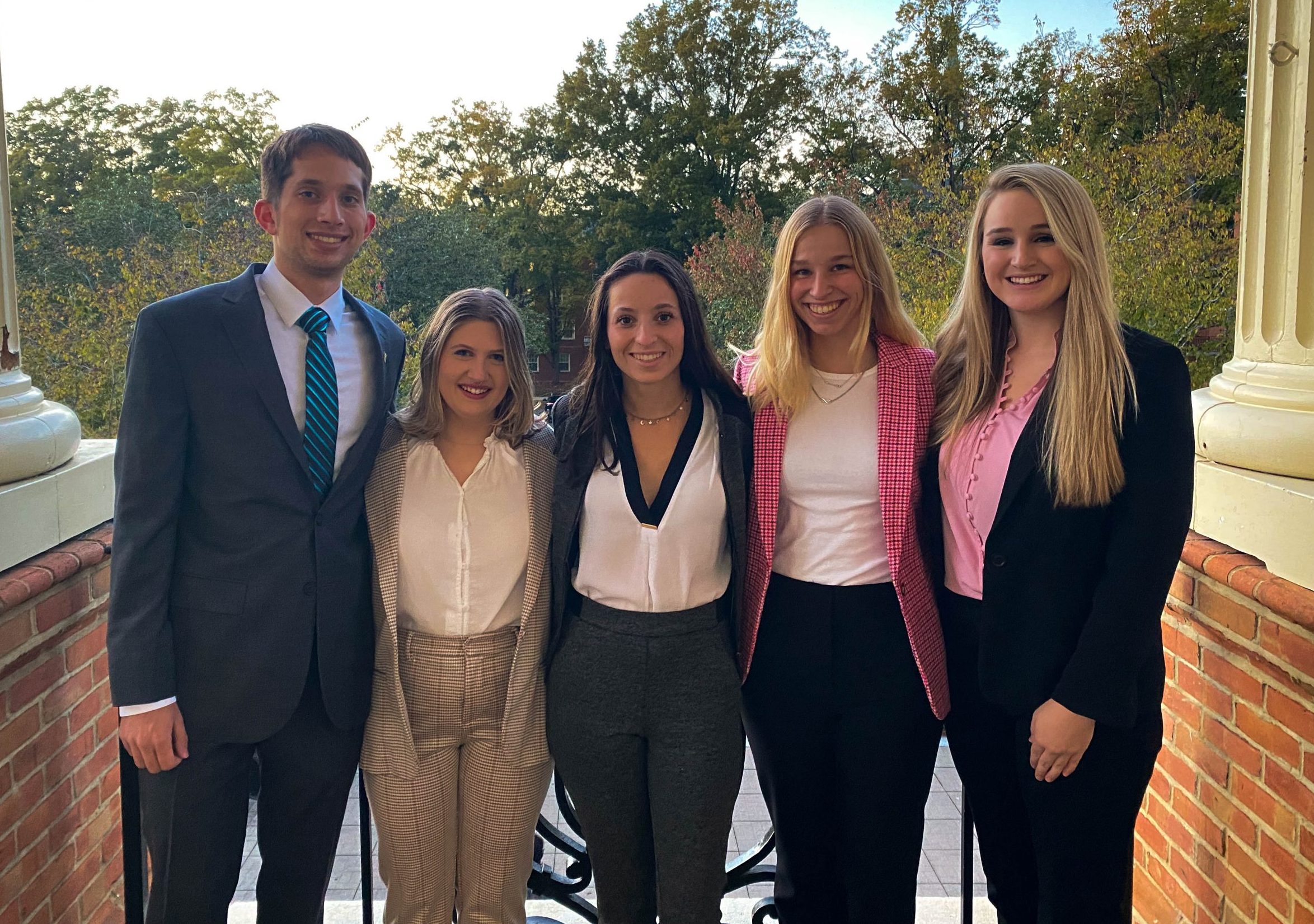 "[Executive Officers] must be an undergraduate student elected by a majority of the voting student body and meet the qualifications set forth in the Student Government Statutes."
— Wake Forest Student Government Constitution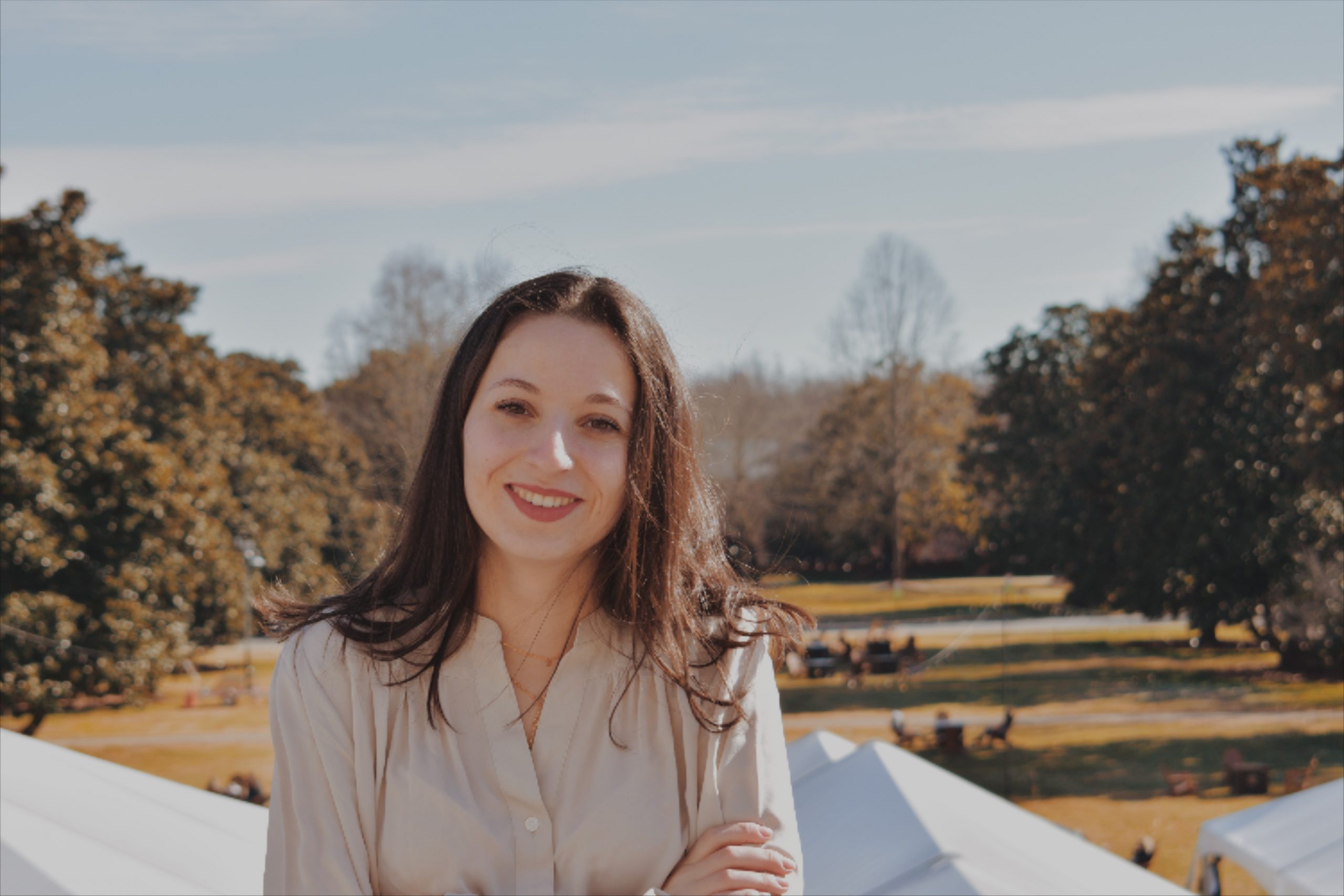 President
Ally Swartzberg
Office Hours: By appointment
Contact: swaral18@nullwfu.edu
Meet Ally! She is a senior from Franklin Lakes, NJ, double majoring in Political Science and Anthropology. She has always had a loud voice when speaking against injustices and believes that this voice is best used amplifying the voices of students on Wake's campus. She has used her skills first as a Senator and Co-Chair for Diversity and Inclusion, then as Speaker of the House, and now as President. Today, Ally is dedicated to advocating for a student-centered Wake Forest, even when it involves uncomfortable conversations and working with people who hold different opinions than herself. As we transition into an almost post-pandemic year with a new University President, her goal remains helping to make Wake a home for all students by increasing inclusion across campus spaces and activities. In addition to her work on the building renaming committee, she plans to focus on support for student employees, Title IX and mental health policies, and developing avenues to peer leadership. Outside of Student Government, Ally is a member of Delta Zeta sorority, a student coordinator of SPARC pre-orientation, student representative to a number of administrative committees, and a member of the Panhellenic Council Task Force on Diversity and Inclusion. Other interests include watching the Yankees, learning to cook new foods, spending time with friends, and of course, rolling the quad.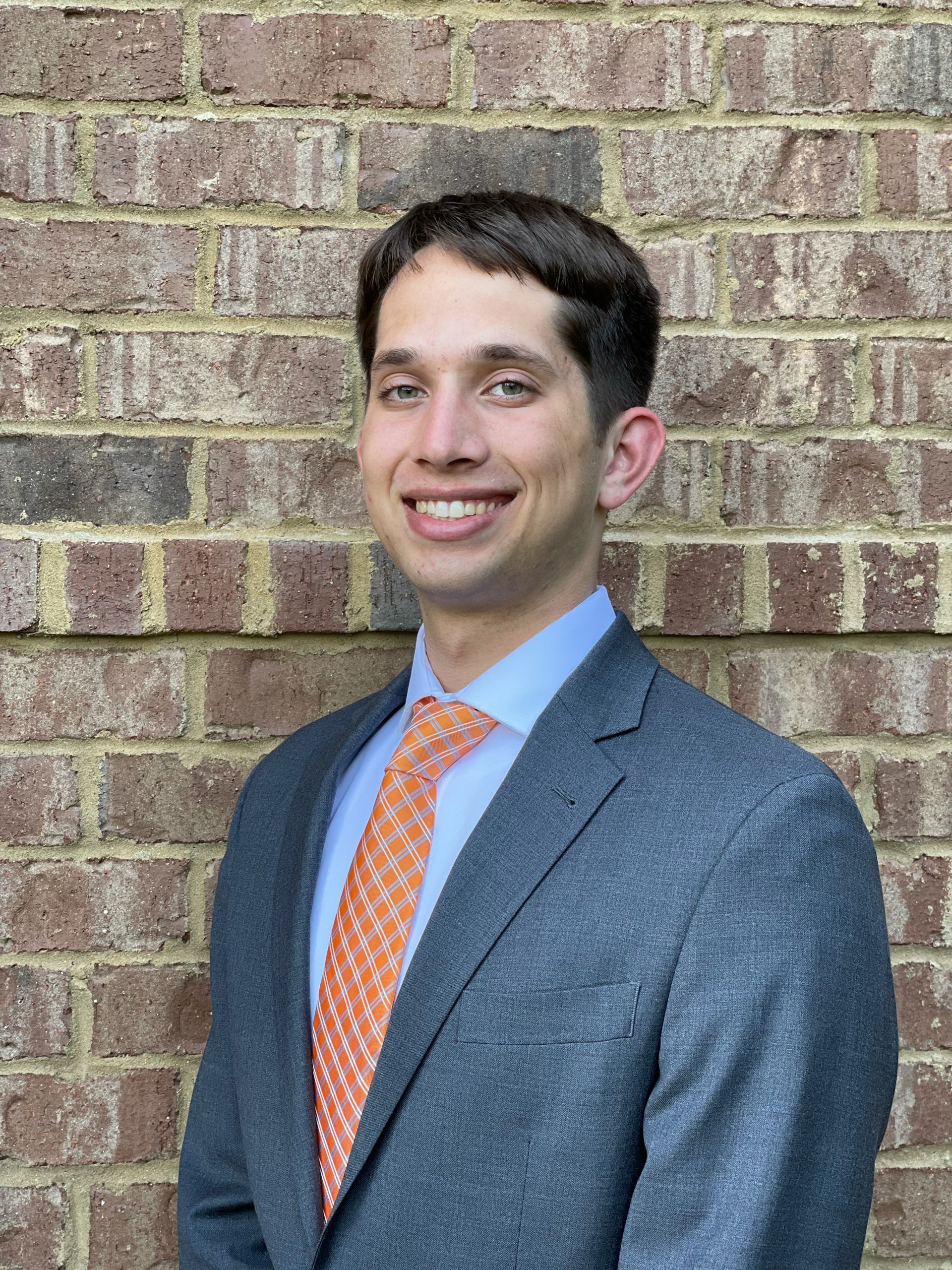 Speaker of the House
Braden Strackman
Office Hours: 11am-12pm Mondays and Fridays or by appointment
Contact: strabw19@nullwfu.edu 
Meet Braden! He is a junior from Nashville, TN, majoring in mathematical economics. He has been involved in Student Government for the entirety of his time at Wake Forest, serving as a Senator from Johnson Hall his freshman year and as Academic Committee Co-Chair and Speaker Pro Tempore his sophomore year. In his time in Student Government, he has worked to promote transparency between administrators and the student body by forging partnerships with administrators, so students can be increasingly involved in decisions-making processes. This is a concept he plans to promote and expand this year. He also remains committed to ensuring Wake Forest is an inclusive, home-like environment for all. Aside from Student Government, Braden is a member of Alpha Phi Omega, has served on the Faculty Committee for Online Education, and has been involved with Deacs Decide and the Office of Civic and Community Engagement. On campus, he enjoys going to football and basketball games and spending time with friends.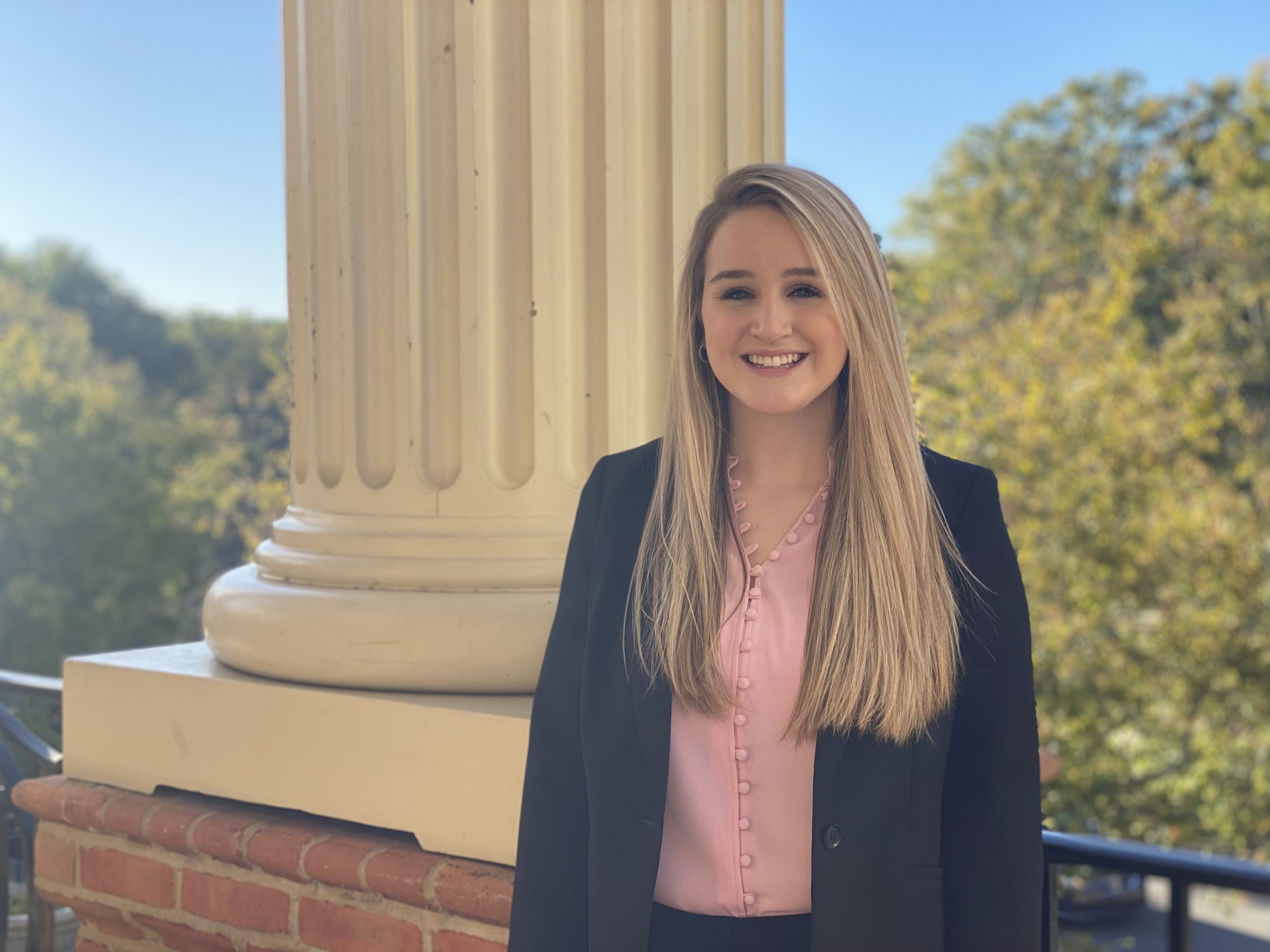 Treasurer
Brooke Blair
Office Hours: 2-3:30pm Thursdays
Contact: blaivb18@nullwfu.edu
Meet Brooke! She is a senior from Thomasville, N.C. majoring in Politics and International Affairs and minoring in Journalism and Sociology. She has been in Student Government for two years and served as the Public Relations co-chair. She has been a member of the Student Budget Advisory Committee (SBAC) for two years and has helped advise organizations throughout the funding process. Brooke's main objectives for the year is to promote clarity about budgets and guidelines, strengthen the relationship between SBAC and the Student Activity Fee Fund (SAFF), and hold treasurer workshops for the new organizations that are being chartered. Outside of Student Government, she serves as a President's Aide, is a member of the Honors and Ethics Council, Phi Alpha Delta pre-law fraternity, and Alpha Phi Omega Service Fraternity. Brooke is heavily involved in the Winston-Salem community and volunteers weekly at the Shalom Project and helps coordinate various service events on campus. Other interests include going to Wake Forest football games, spending time with friends, and walking on Reynolda Trails.
Secretary
Cate Pitterle
Office Hours: 2:30-4:30 Tuesdays and Thursdays or by appointment
Contact: pittcj20@nullwfu.edu
Meet Cate! She is a sophomore from Cary, NC, with an intended major in Politics and International Affairs and a minor in Journalism. She joined Student Government her first year as a member of the Diversity and Inclusion committee and a COVID-19 Liaison. Through Student Government, she hopes to foster positive change on campus and find a community of like-minded students. Outside of Student Government, Cate is a staff writer for the Old Gold & Black and a member of the Campus Life Advisory Committee. She is also involved with Delta Zeta sorority, the Program for Leadership & Character, and the Alexander Hamilton Society. In her free time, Cate likes to attend Wake Forest sporting events, spend time exploring Winston with her friends, and golf. This year, Cate wants to work on expanding transparency in Student Government and work with committees to make Wake a safer and more welcoming campus.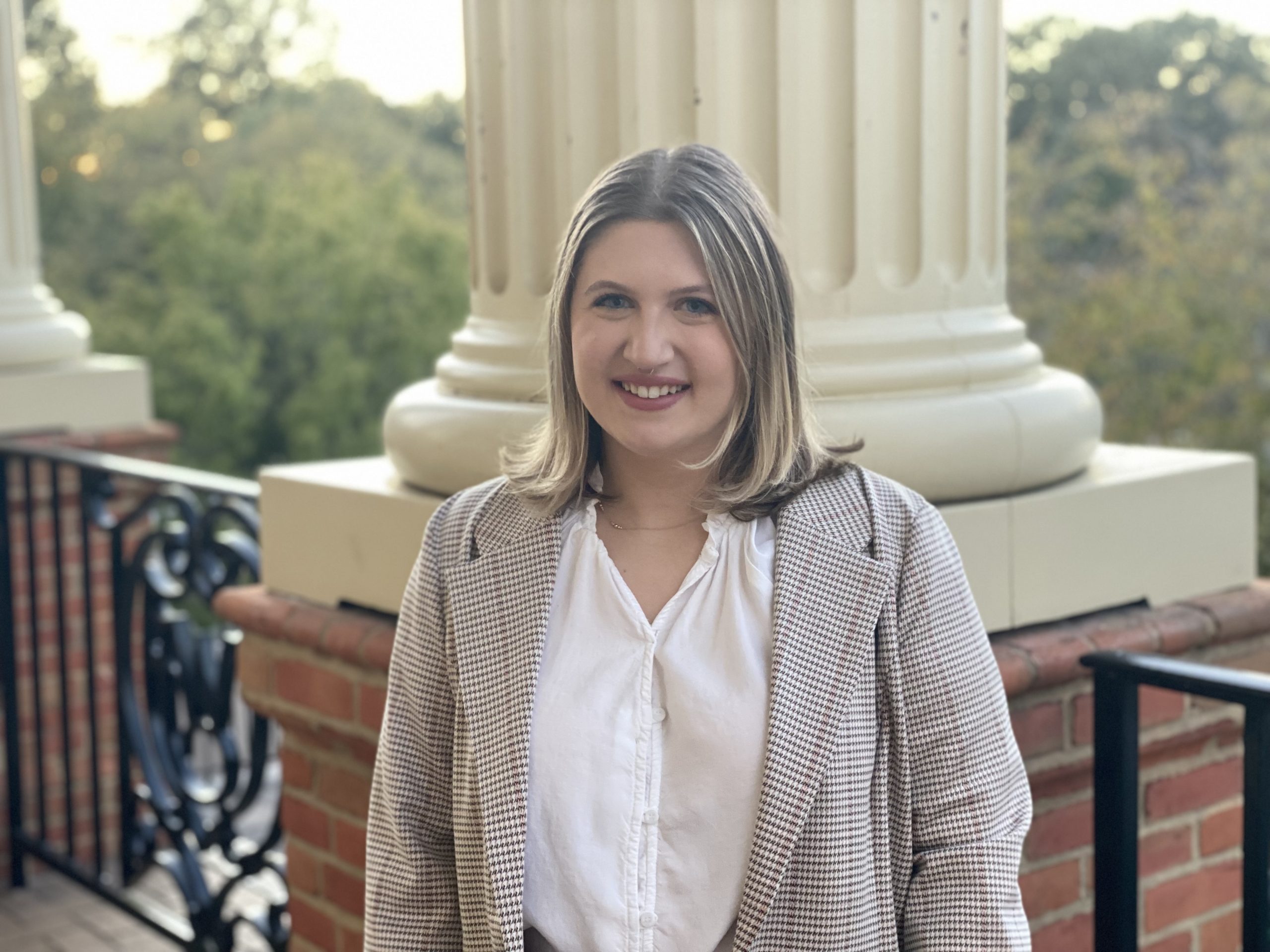 Chief of Staff
Vivian Bolen
Office Hours: 2-3:30pm Tuesdays and Thursdays or by appointment
Contact: bolevg18@wfu.edu
Meet Vivian! She is a senior from Tallahassee, FL and is double majoring in Psychology and English, with a Classical Studies minor. She became involved in Student Government during her junior year by serving as Parliamentarian because she was inspired by the positive impact she saw Student Government have on campus. She is passionate about fostering inclusion at Wake, as well as transparency between students and administration. This year, Vivian will be planning the President's Leadership Conference, chairing the Senatorial Appointment Committee, serving on the Elections Committee, and relaying information between Student Government and student members of Faculty Committees. Outside of Student Government, Vivian is involved with Greek life and currently serves as the Chief External Affairs Officer of her sorority, Kappa Alpha Theta. She is also a Psychology research assistant to Professor Dr. Eranda Jayawickreme studying positive psychology. In her free time, she enjoys taking Pure Barre classes in Reynolda Village, reading, going thrifting, and spending time with friends.