Main Content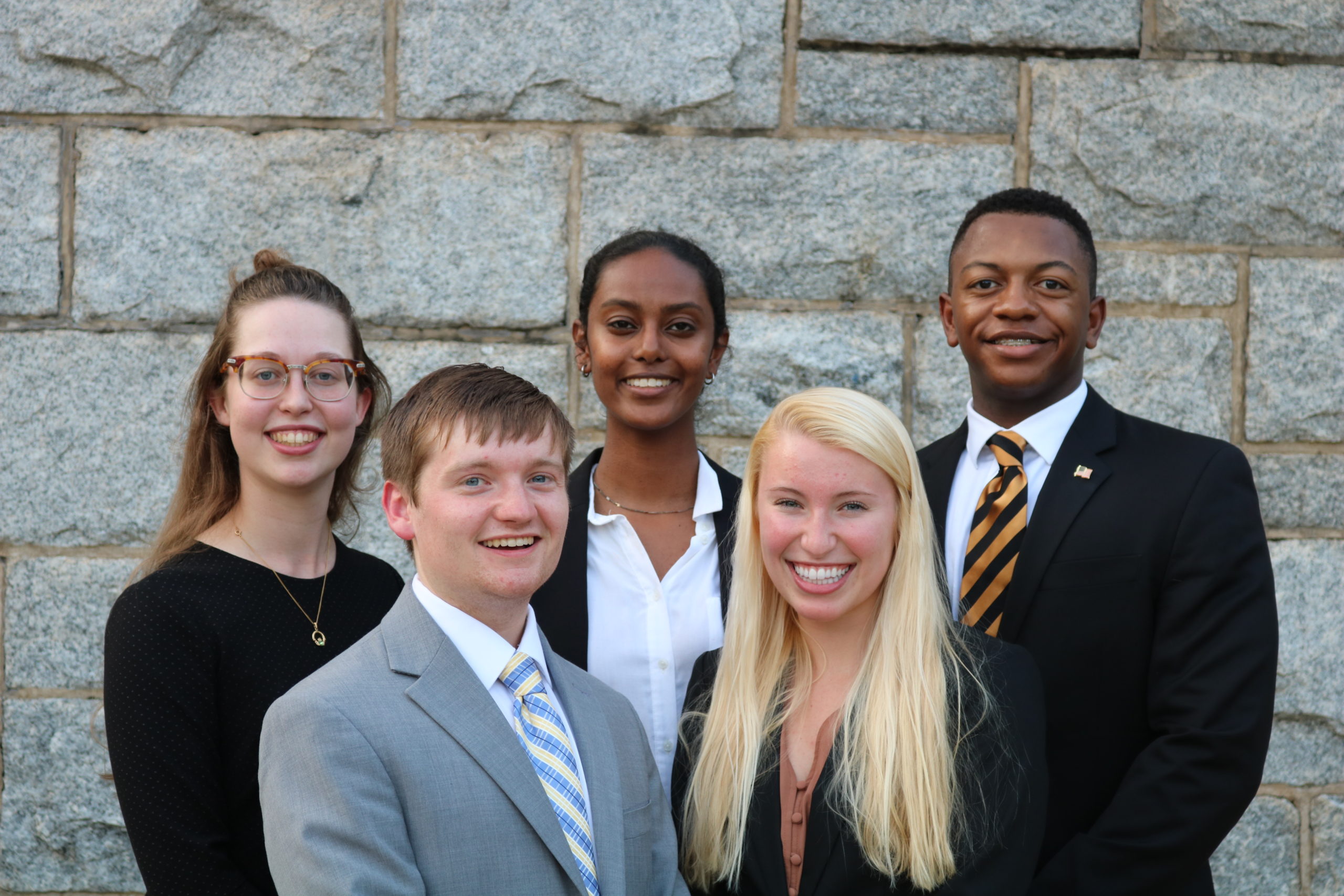 "[Executive Officers] must be an undergraduate student elected by a majority of the voting student body and meet the qualifications set forth in the Student Government Statutes."
— Wake Forest Student Government Constitution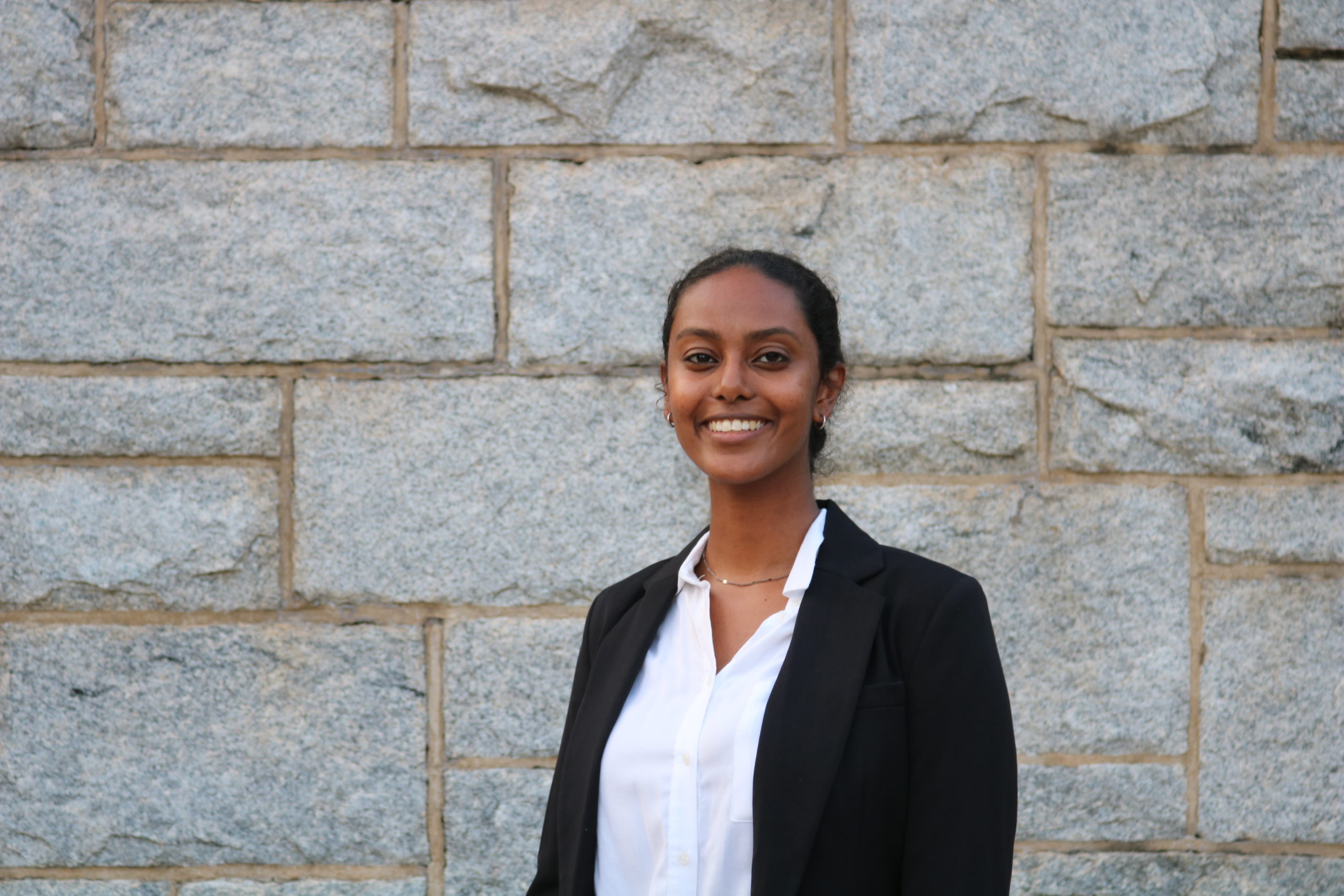 President
Mellie Mesfin
Office Hours: By appointment
Contact:  mesfm16@nullwfu.edu
Meet Mellie Mesfin, our President. Mellie is a senior from Silver Spring, Maryland, with a major in Business and Enterprise Management (Business Law concentration) and a minor in Sociology. She got involved with Student Government to find new ways to make Wake Forest a more open, inclusive place that maintains student wellbeing as a top priority. Her door is open to anyone in the Wake community interested in doing the same! Outside of SG, she has been involved with community service, social justice organizations, performing arts, and Kappa Delta sorority. She also serves as the music director of Innuendo, a co-ed a cappella group on campus.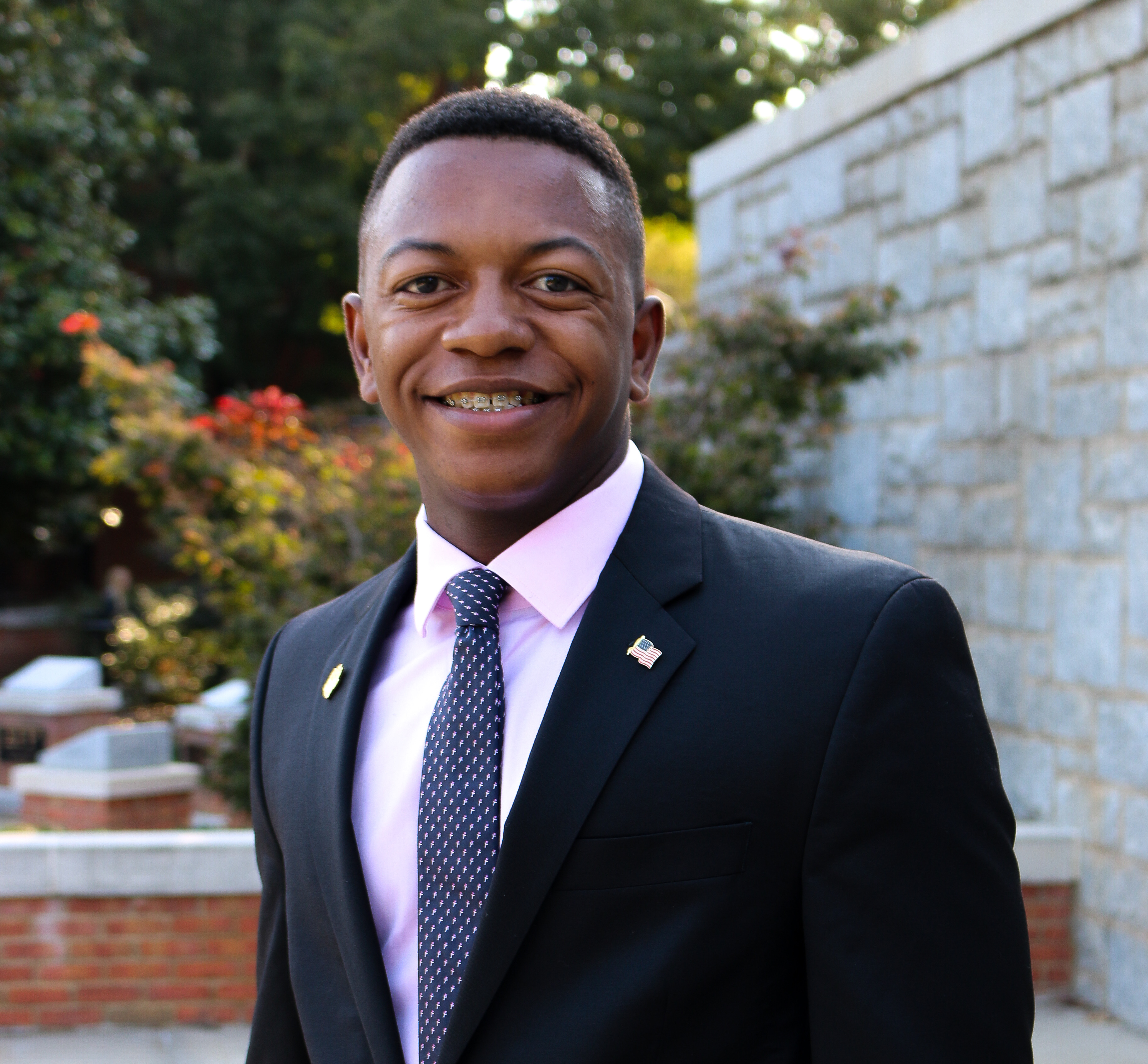 Speaker of the House
Miles Middleton
Office Hours:
Contact: middmh17@nullwfu.edu
Treasurer
Andrew Wilson
Office Hours: By appointment
Contact: wilsab16@nullwfu.edu
Meet Andrew Wilson, our Student Government treasurer. Andrew is a senior from Statesville, North Carolina majoring in history with minors in Latin American studies and English. As treasurer, he chairs the Student Budget Advisory Committee which allocates funding to chartered student organizations. Outside of Student Government, Andrew is involved with the Baptist Student Union and is a President's Aide. Also, he has been fortunate enough to study abroad in the United Kingdom and Cuba while attending Wake. In his free time, Andrew enjoys golfing and watching the Godfather and Dark Knight trilogies.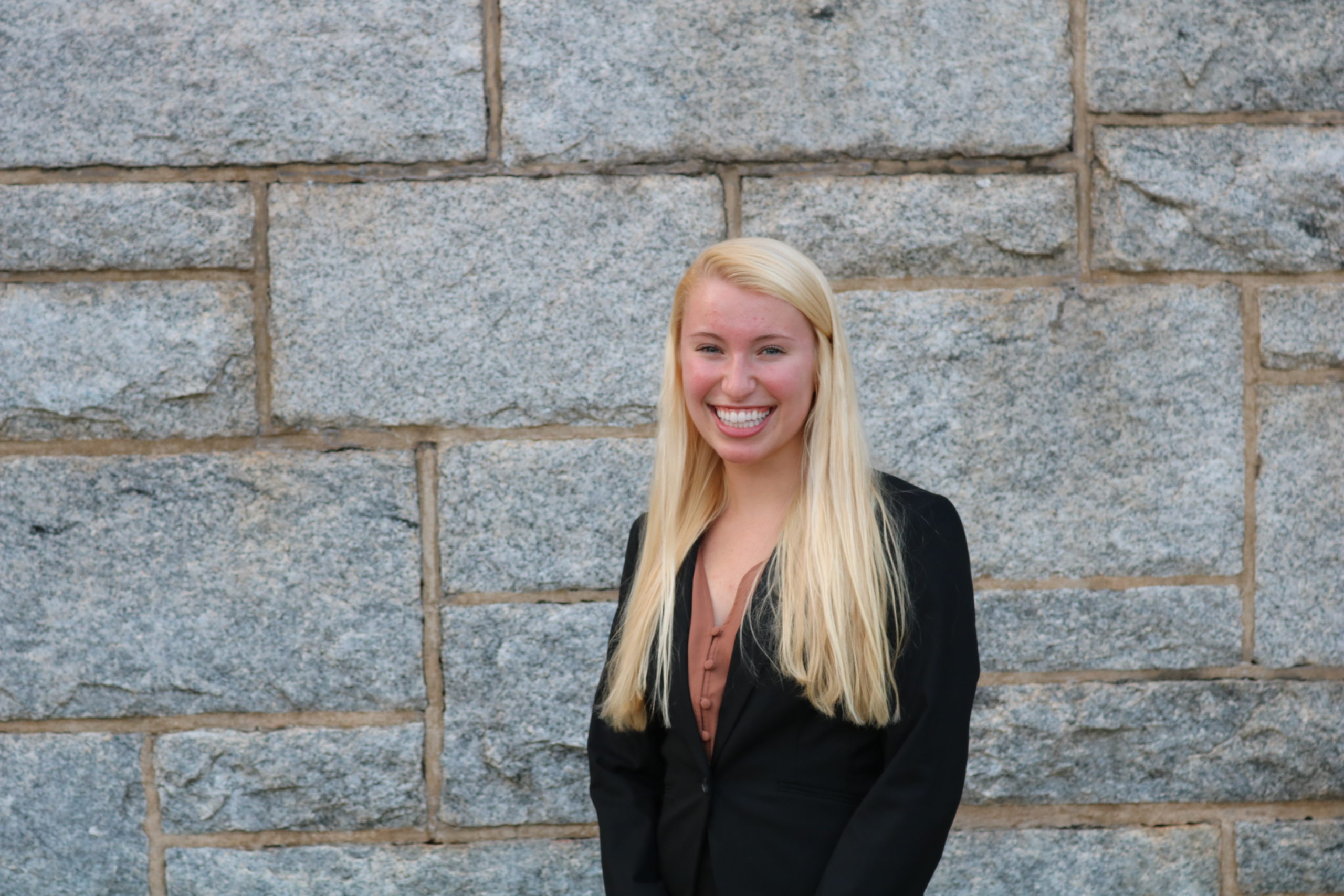 Secretary
Laura Horton
Office Hours: By appointment
Contact: khortll17@nullwfu.edu
Meet Laura Horton, our Secretary. Laura is a junior from Raleigh, North Carolina double majoring in Politics & International Affairs and Communications and minoring in French Studies. Since her freshman year, Laura has been actively involved with Student Government, serving on the Judiciary and Academic committees. Outside of SG, she is the Student Advising Leadership Council Chair, a member of Alpha Delta Pi Sorority, a member of Alpha Kappa Psi Professional Business Fraternity, serves on the Pre-Law Council, has been involved with Project Pumpkin, serving on the Transportation and Educational Outreach committees, and has studied abroad at both the Worrell House in London and in Tours, France at the Institut de Touraine. Laura's favorite thing about Wake is going to football games (and Zick's). This year, Laura hopes to work towards more affordability initiatives on campus involving printing, textbooks, and parking tickets, as well as work towards promoting sexual health education and wellbeing on campus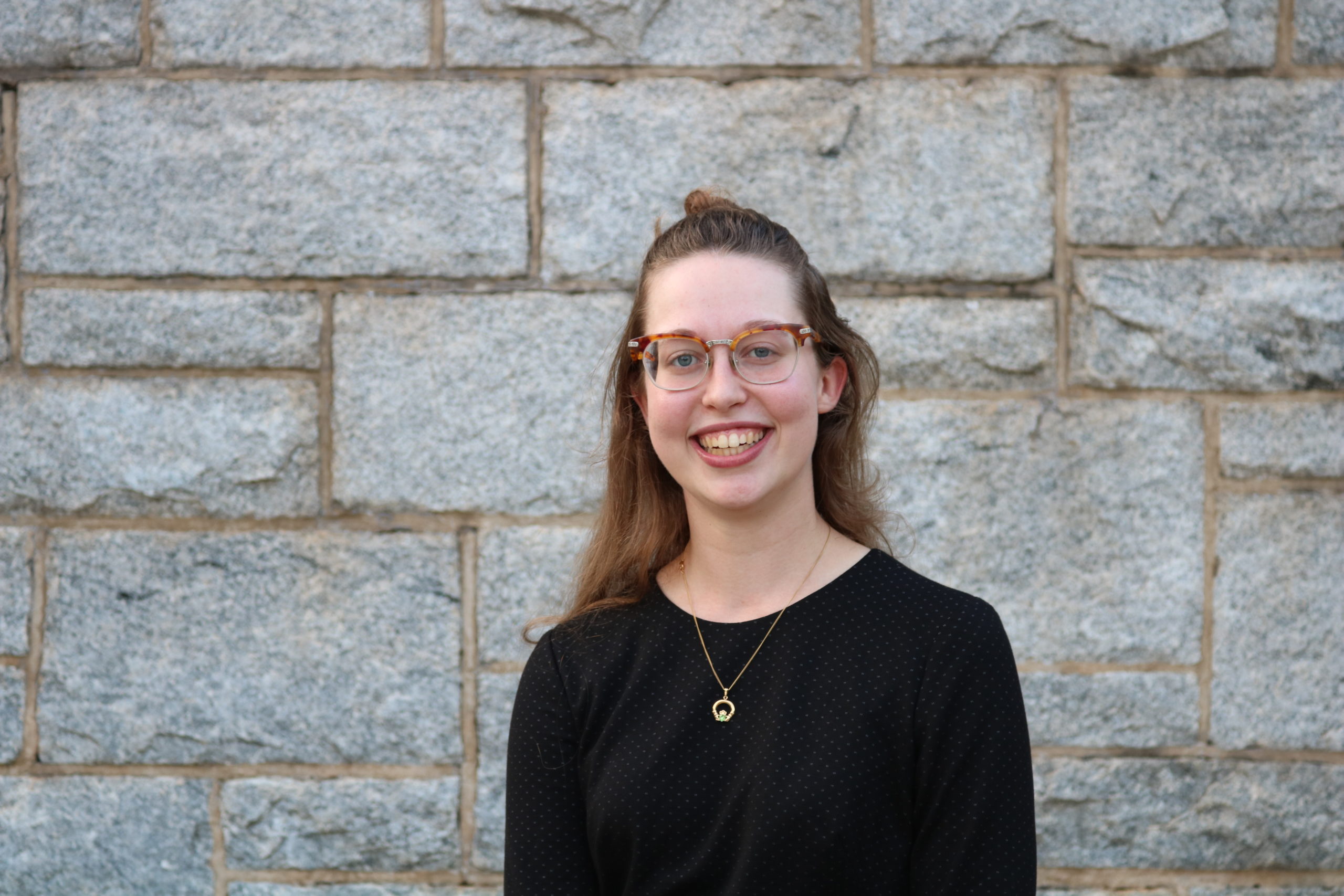 Chief of Staff
Isabella Ryan
Office Hours: Mondays at 2pm & Thursdays at 12:15pm (and by appointment)
Contact: ryanim16@nullwfu.edu
Meet Isabella Ryan, our Student Government Chief of Staff. Isabella is a senior from Nashville, Tennessee double majoring in Economics and Anthropology. Isabella has served in Student Government her entire Wake Forest career, co-chairing the Campus Life committee her sophomore and junior years. Through SG Isabella has worked on numerous projects including Mental Health Week, the Alcohol Coalition, and the Code of Conduct Review Committee. Outside of SG, Isabella is a Resident Advisor, involved with BUILD pre-orientation program, and a lover of Pit pancakes. Isabella loves reading and would love to talk about SG or any campus concerns!